Bring the Playground Home
Who would have thought that a child's play area could blend into the overall picture of a living space? These natural pastels wonderfully round off your stylish home. The subtle colors integrate seamlessly into your home, making it a children's toy that doesn't need to be put away.
Adventure Home is the ideal starter or expansion set for the aspiring world explorer. It'll quickly become a part of the family. It's the perfect construction kit for early childhood, developed with toddlers in mind. Being small and compact, Adventure Home is quick to set up wherever you want to keep an eye on them.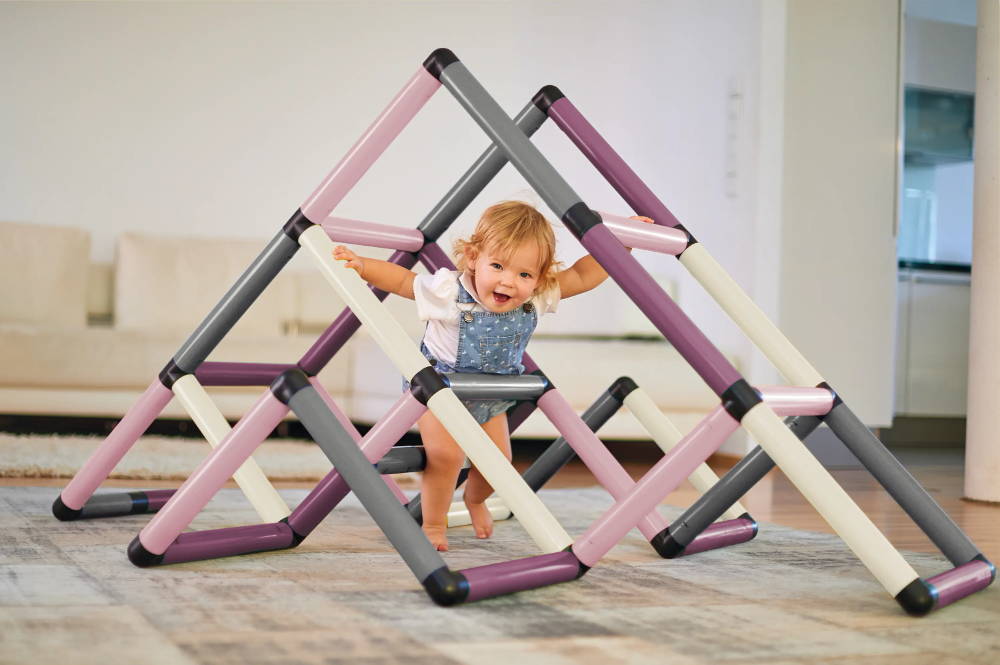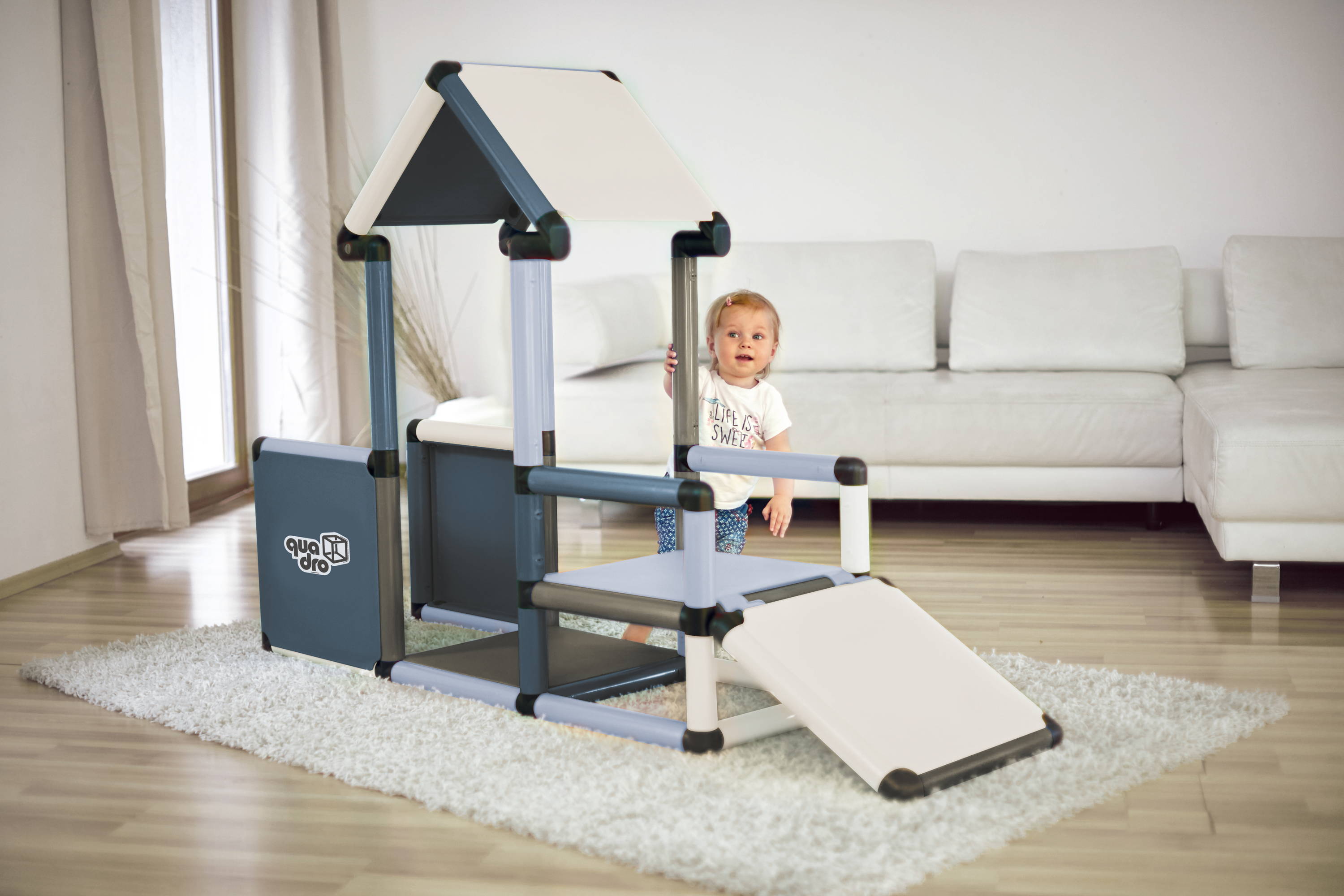 Adventure Home offers your child so much more than a static playground can. Half the fun is in building with mom and dad, grandma and grandpa, aunt and uncle or family friends. And thanks to the tried and tested QUADRO Plug-In System, it's fast and easy to build new designs over and over again.
Adventure's large assortment of 220 parts, including 8 panels, makes a variety of designs possible. Use the angle connectors to put a roof on your design. Get the most out of the double tube connectors with little slides and ramps. Build whatever you want! For indoors or outdoors, summer or winter—that's part of the "adventure".
The Learning Tower for the Little Grown-up
Are you trying to get your child to like brushing their teeth? Do you want to impress upon them the importance of washing their hands before a meal? Or do you have some other special task for them that's a bit out of reach? Then a learning tower could be just the thing for them. You might be surprised how enthusiastically they take to everyday things once they see them from a grown-up's perspective.
With Adventure Home you can build over 4 different learning towers with platform heights of 25 and 45cm, in either open or closed designs.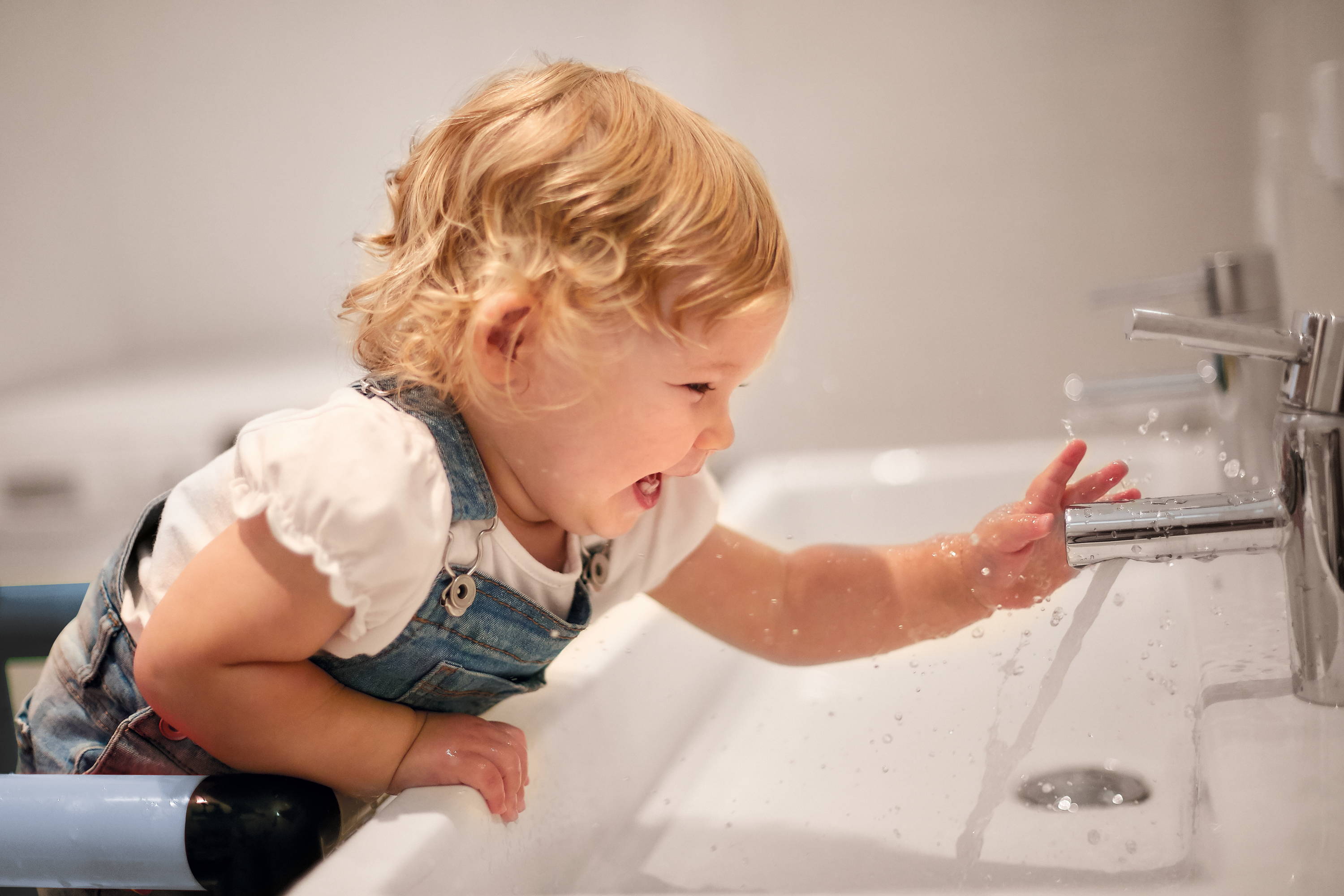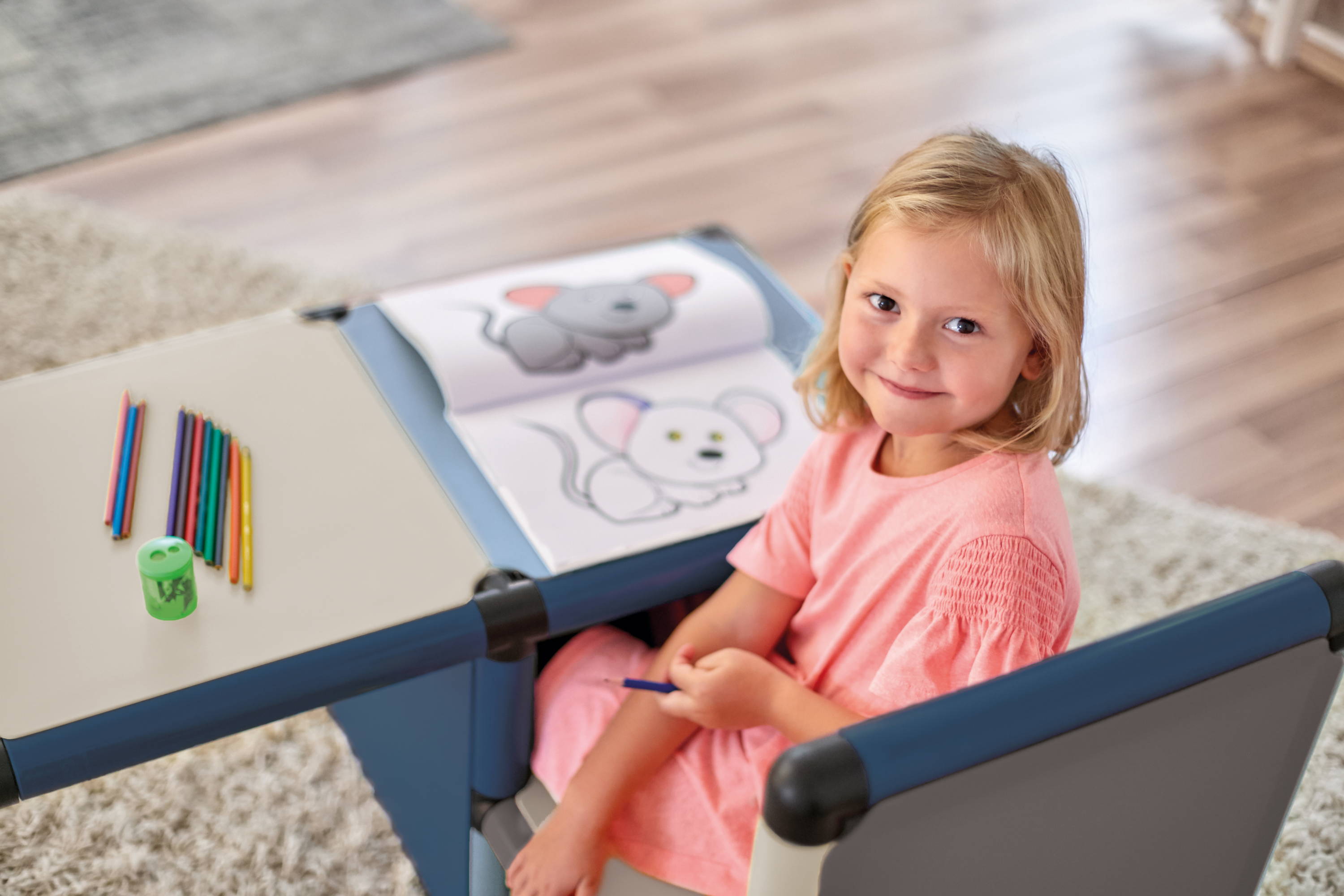 The "Learning Cube with Side Panel" is a great example of how diverse Adventure Home is. Children with a height of up to 140cm can comfortably sit at their very own desk. Whether it's to do their homework, paint a picture or just play with small toys, your child will be proud to have a space all to themselves.
Our favorite design is this little baby jail, perfect for toddlers 6 months and up. It's completely enclosed thanks to the 8 panels that are included with Adventure Home. Besides the obvious benefit of keeping your little one from running off, it makes a great ball pit too! Why would they want to go anywhere else? =P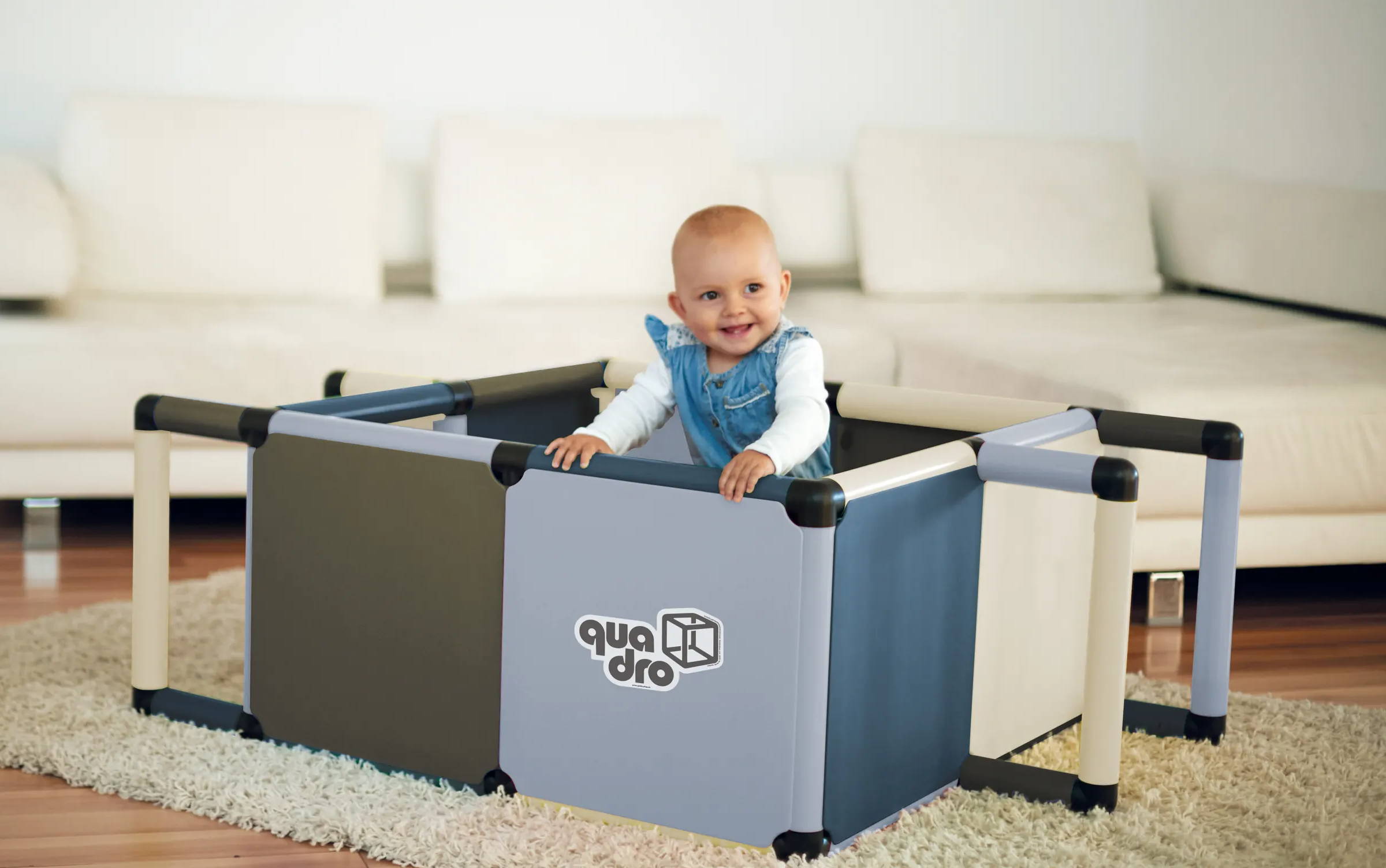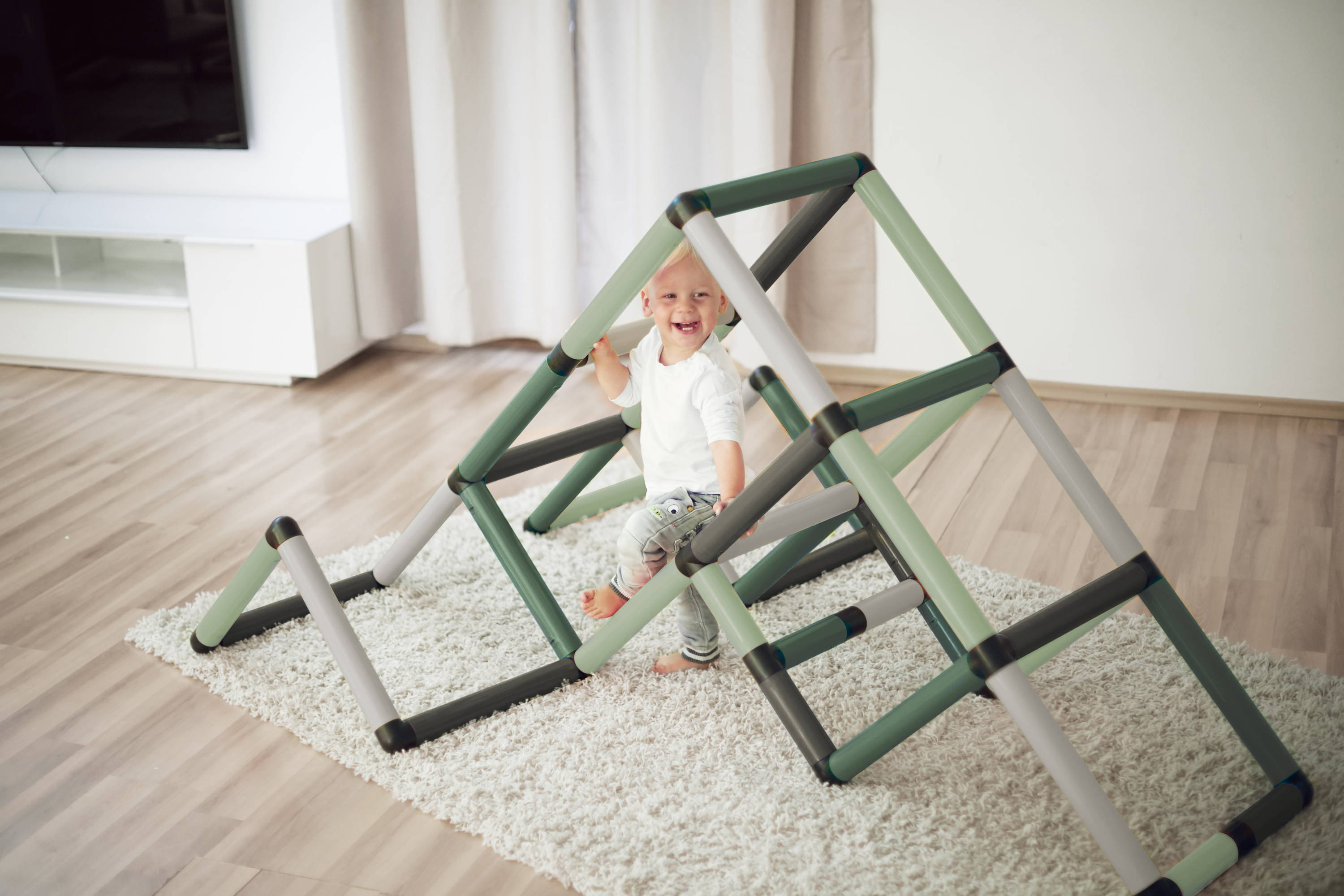 Just like all QUADRO products, the Home series can be easily adapted to any space. Decide how big the play area will be and which design is ideal for it. And any Adventure design is light enough to be moved by one adult. Whether it goes in the bedroom, living room, children's room or home office, QUADRO gives you the freedom to choose.
Creativity Meets Intelligent Design
QUADRO—the modular system with endless possibilities! From a climbing frame or a learning tower to a desk or a cave, there's something for every age group from 6 months to 4 years.
1x Adventure Home
Construction manual
Safety guide with construction tips